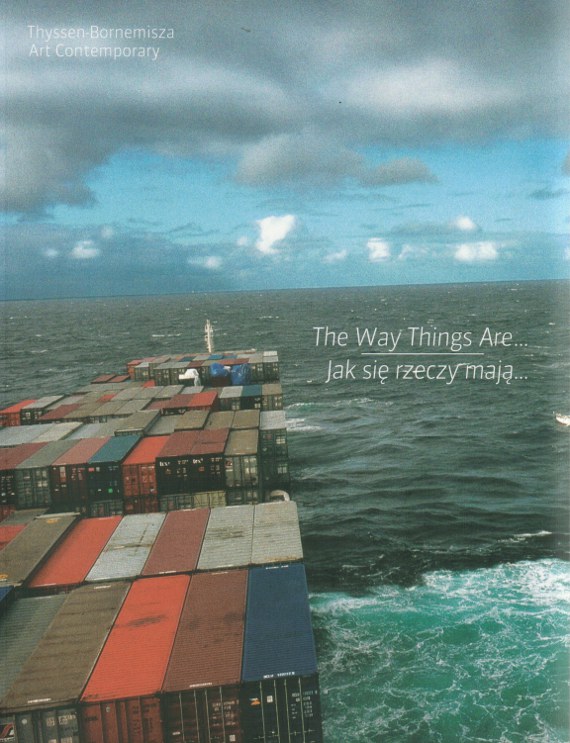 The Way Things Are ... / Jak się rzeczy mają ...
Works from the Thyssen-Bornemisza Art Contemporary Collection
€ 48.00
"The Way Things Are..." explores the question of artistic representation of today´s ever more precarious work and social spheres within advanced economies.
The dramatic but also multi-voiced "work histories", as narrated or presented by Julian Rosefeldt, Allan Sekula, Los Carpinteros, Anetta Mona Chisa & Lucia Tkácová and Andreas Siekmann result from radical shifts in production and work processes, such as the outsourcing of services to migrant workers, often "sans papiers", and from larger social restratifications reflecting the changing orders of social representation. These histories are the symptoms of transitional states, where larger, planetary readjustments create localized distortions and conditions of morbidity and entire sectors of skilled labor are at risk of displacement or disappearance.
Framed by an extensive film program, this publication maps artists' and filmmakers' attentive engagement with contemporary experience of work, labor and production in our social world.
With contributions by Konstantin Akinsha, Francesca von Habsburg, Barbara Horvath, Brigitte Huck, Joachim Jäger, Stefan Mucha, Daniel Muzyczuk, Saskia Sassen, Andrzej Stasiuk, Eugenio Valdés Figueroa, Daniela Zyman;
and works by Los Carpinteros, Anetta Mona Chisa & Lucia Tkacova, Julian Rosefeldt, Allen Sekula, Andreas Siekmann
english/polish