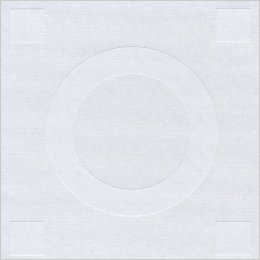 Article Number: 8508
Hard Cover,
German
, Thread Stiching, 95 Pages, 2004, ISBN 9783883756189
The White Mass
€ 35.00
James Lee Byars versteht seine formal reduzierten und hoch ästhetischen Skulpturen als symbolische Geste.
Aus seiner Auseinandersetzung mit der fernöstlichen Tradition der Zen-Philosophie entwickelte er Performances, die zunehmend den Charakter ritueller Handlungen annahmen. Im Mittelpunkt des Buches steht Byars' Installation "The White Mass" (1995) mit beeindruckenden Aufnahmen. Byars positionierte hier unter intensivstem Licht The Ring, vier Kuben aus weißem Marmor. Das Buch dokumentiert diese Installation beispielhaft für das Werk Byars und zeigt damit eine der radikalsten Überschneidungen von autonomer Kunst und Religion in der Moderne.
Sprachen: Deutsch, Englisch