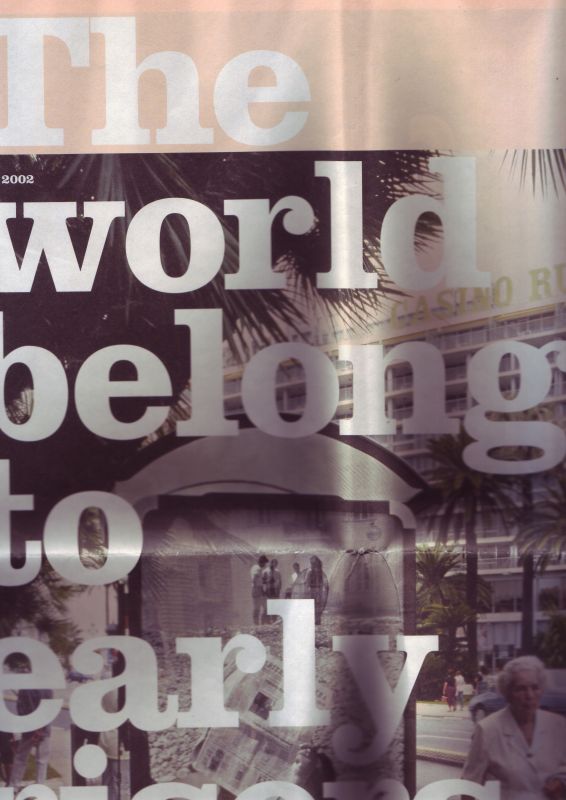 Article Number: 8437
Magazine,
English
, 8 Pages, 2002
The world belongs to early risers
Nice 2002
Barbara Visser is perhaps best known for her photographic series that probe the degree to which the depiction of a situation can be manufactured.
In The World Belongs to Early Risers (2002), for example, different shots of a man surrounded by a group of people on a beach are styled so that it is uncertain whether the scene portrays a fashion shoot or something tragic. In this recent conversation with Tanja Baudoin, Visser discusses past and recent works in relation to her context-driven approach, which spanning design, performance, collage and architecture, maintains a focus on roles that are unstable, objects that cannot be self-contained, and places where histories accumulate.
Language: English