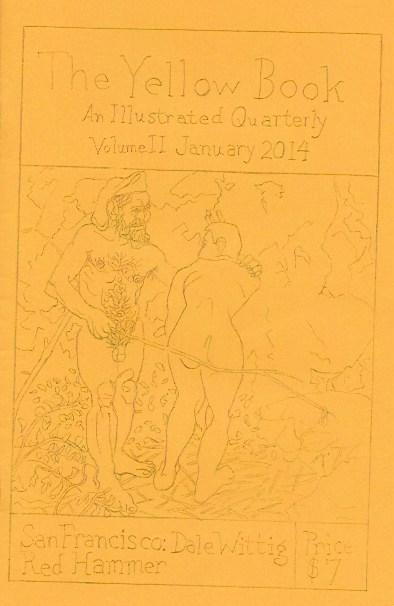 Article Number: 10664
Magazine,
English
, Staple Binding, 12 Pages, 2014
The Yellow Book
Vol. 2 (January 2014)
An ode to Beardsley, the art editor of the Yellow Book (1894), who was untimely fired for his tenuous friendship with convicted sodomist Oscar Wilde, Dale Wittig presents his own hand-drawn version of Yellow Book Quarterly.
Readdressing Beardsley's unique and decadent illustrations that had mostly been destroyed after his termination, Wittig creates a volume that explores homosexuality, old folklore, and bare-bone poetic narrative in tribute to the unrecognized illustrator.
Language: English