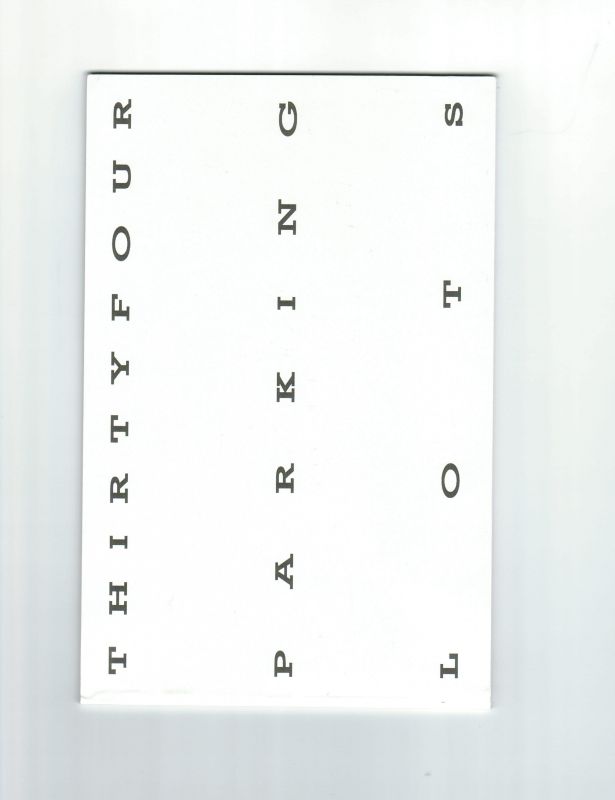 Article Number: 807
Hard Cover,
German
, Staple Binding, 22 Pages, 1900
Thirtyfour Parkin Lots
In Los Angeles ...
availability unknown, if interested please write an email
In Los Angeles ...
An homage piece, revisiting Ruscha's Seminal book of the same title. This book features 30 images re-representing the parking lots photographed in 1967 by Art Atlantis for Ed Ruscha and sequentially replicates the original. The images are screen captures taken from Google Maps, taking advantage of the cool, detached perspective provided by satellite surveillance.
Also available as Archival Digital Print Set In Hand Bound Clamshell Case In Limited Edition of 10.
Sold as full set of 30 prints.