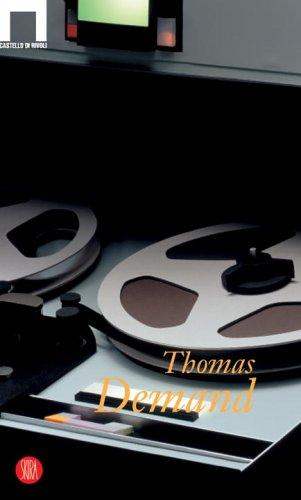 Article Number: 8611
Soft Cover,
English
, Thread Stitching, 56 Pages, 2002
Thomas Demand
availability unknown, if interested please write an email
Thomas Demand has received widespread recognition for photography characterized by a continuous shifting between reality and fiction. Photography, sculpture and architecture are combined in his works, often as life-size cardboard models, arranged as a complex passage that leads from the three dimensions to the photograph.
These Demand photographs cataloged for his 2002-03 exhibit at the Castello di Rivoli in Turin, Italy are ambiguous screens at the boundary between abstraction and detail, between formal materiality and two-dimensional illusion. Entering Demand's images is easy; what is difficult here is finding one's way out.
Sprache: Italienisch, Englisch