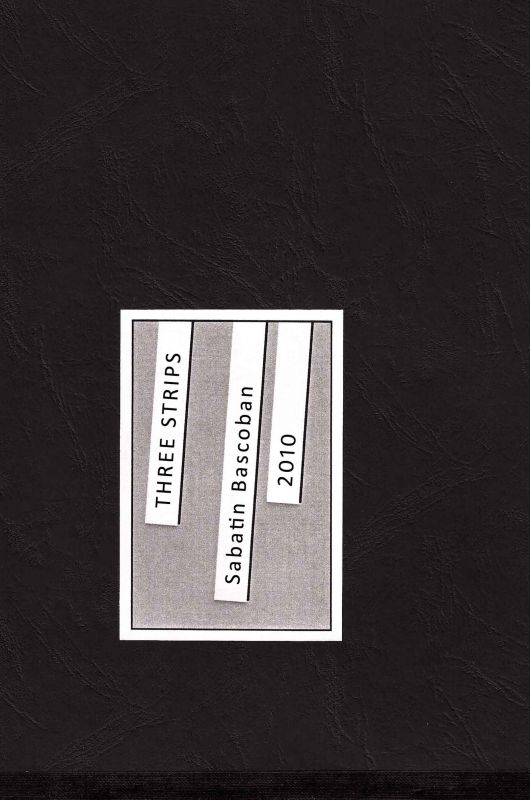 Article Number: 162
Hard Cover,
English
, Staple Binding, 18 Pages, 1900
Three Strips
Three Strips follows the paths my partner and I take during a certain period of time. My way leads me to Dorset, UK. Hers to Zambia, Africa. I meet Polish people and see everything covered in paint, she meets people from all around the world and hears chimpanzees laugh.
The third strip shows where we end up after our journeys, a place populated by men standing alone in their gardens and talking on their phones. It's a history of world domination from the back garden. But no worries, it never gets too sinister. After all, it's also about animals – a fox, a turkey and a padded cock. It is puzzling to follow the three paths throughout the book. You go from top to bottom "reading" the pictures and on the next page from left to right, piecing the path together. The three strips constantly intersect visually. Images that do not belong together are attracted to each other. But what can you do about the monkey in your rose garden?
Language: Englisch