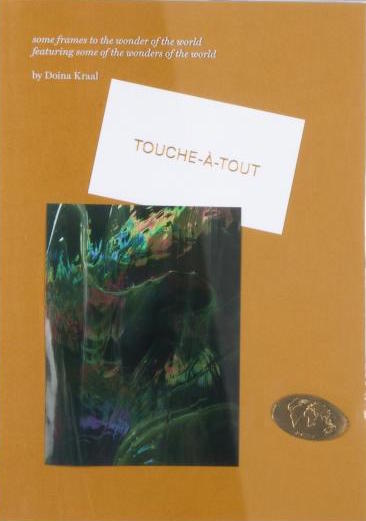 Article Number: 10231
Soft Cover,
English
, Thread Stiching, 420 Pages, 2017, ISBN 978-94-91677-64-9
Touche-à-Tout
some frames to the wonder of the world featuring some of the wonders of the world
€ 38.00
We encounter so many things in our daily lives, but do we still experience a sense of wonder? Artist-explorer Doina Kraal takes us along a journey of discovery and shares her findings. She reinvents old devices but also uses modern tools to experience the world we know, in ever changing ways.
This book is part travel log of things encountered and part sensory quest to revive our ability to marvel at the things that are right in front of us. It offers a window through which we can perceive endless different realities, up close and from a distance, suggesting a wondrous alternative to the earthly mundane.
language: english