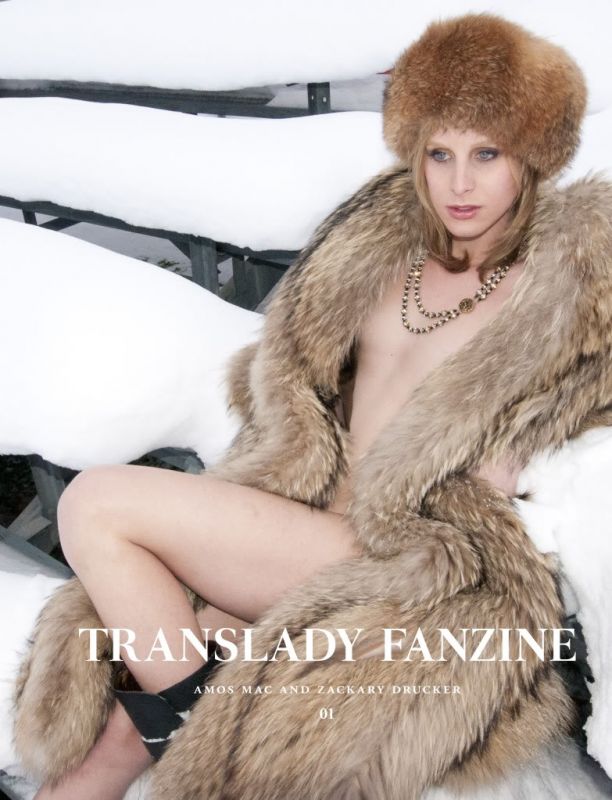 Article Number: 4492
Magazine,
English
, Staple Binding, 20 Pages, 2011
Translady Fanzine
availability unknown, if interested please write an email
Translady Fanzine is an annual photographic periodical that responds to, and honors, historical trans publications - specifically Transsexual Illusions (circa 1990).
Translady Fanzine is a personal, intimate project between me and one other person. It is a space created to showcase a large body of work produced in collaboration between two trans people. It is about the connection that creates the art. It is about the accessibility of fine art through printed matter, produced in a way that people can take it home with them instead of only seeing it hanging in the window of a gallery or glowing on their computer screen. Translady Fanzine is a personal expression between two people, photographer and model, trans man and trans woman, both connected with the desire for trans visibility and self representation through art.