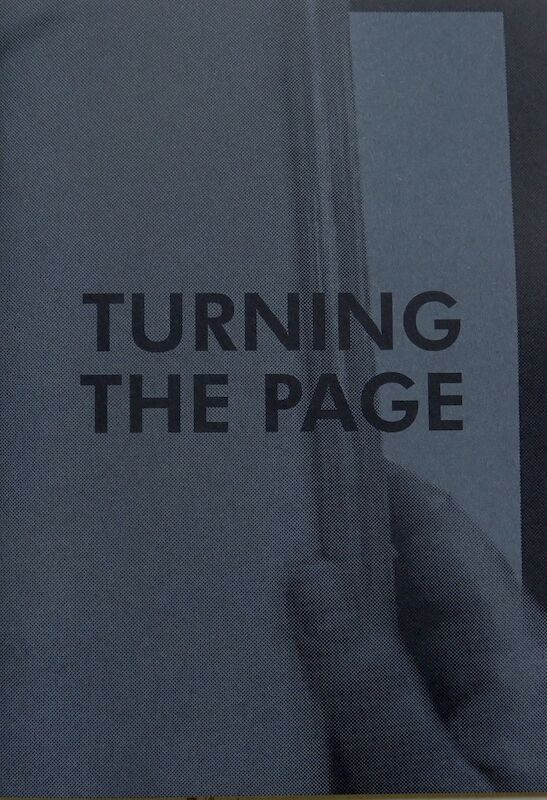 Turning the Page (2nd Edition)
€ 16.00
This small publication is an edited reprint of the essay 'The Book in Intermediary Form' written by Kasper Andreasen. It was originally published in 2011 by Wintertuin, Nijmegen as part of a compilation about the future of the book. The essay argues for a possible scenario leading up to a hypothesis about an audio­visual book. How can artists' books be audio­visual objects?
Turning the Page also contains a script for the video Tomorrow (2011) – a collabo­rative work between Hanne Lippard and Kasper Andreasen which merges the book together with film, perfor­mance, writing and photography. Tomorrow can be viewed online via YouTube. A second video in color entitled Wednesday was made as a sequel in 2014. Both works reflect on the status of the photography book in audiovisual form.
Edited reprint designed by Toni Uroda.
Second edition of 150 copies. Published by Motto Books, Berlin
© The authors, 2011/2019.