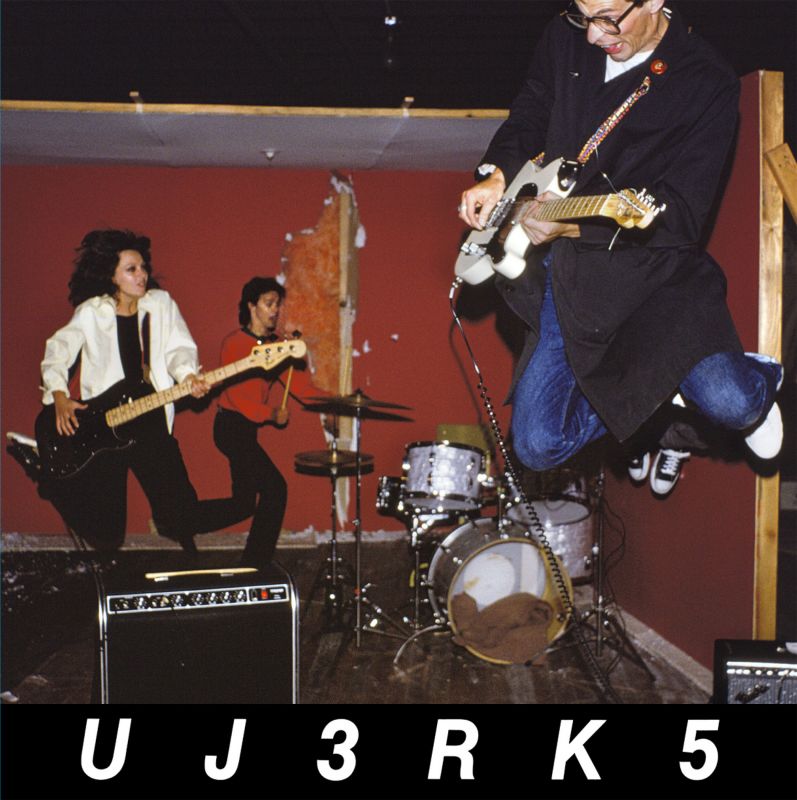 Article Number: 9715
CD,
English
, No Binding, 4 Pages, 2016
U J 3 R K 5 Live from the Commodore Ballroom 1980
€ 34.00
Live from the Commodore Ballroom captures a legendary performance by UJ3RK5 in Vancouver in 1980. Sharing an affinity with bands such as Devo and Talking Heads, UJ3RK5 emerged out of punk, new wave, and post-punk music, as well as the Vancouver School of photo conceptualism that some of the members were associated with.
The band included artists Rodney Graham, Jeff Wall, and Ian Wallace among others, and while at the time the band eschewed the art- band label, their subject matter, approach, and visual identity intersected vividly with those of the Vancouver art scene at the time. Wall noted in a 1980n interview: in 1980 "UJ3RK5 is recreated from art."
This live performance is famous in the Vancouver music scene (as well as in visual art circles) and this double LP documents the band at their peak live intensity, opening for Gang of Four, shortly before they disbanded.Taken from the sound board at the Commodore Ballroom, the recording includes "Naum Gabo," "The Anglican," "Booty Dread," and the Dan Graham-inspired "Eisenhower and the Hippies," as well as eight other previously unreleased tracks.
Formed in Vancouver in 1978, UJ3RK5 originated out of the guitar and bongo duo, The Gentlemen Two, comprised of Frank Ramirez and Rodney Graham. The band's line-up included Kitty Byrne (drums), Rodney Graham (guitar), Colin Griffiths, aka Frank Crass (guitar), Danice MacLeod (violin), Frank Johnson, aka Frank Ramirez (vocals), Jeff Wall (vocals, keyboards), Ian Wallace (bass), and David Wisdom (vocals, keyboards), with occasional participation by friends such as Merv Hutchinson and author William Gibson. In addition to appearing on Canadian compilations, in 1980 the band released a self-titled, four-song EP on Quintessence Records. The record was reissued that same year by PolyGram, only a few months before the band broke up due to the growing visual arts careers of several of its members.
Language: English