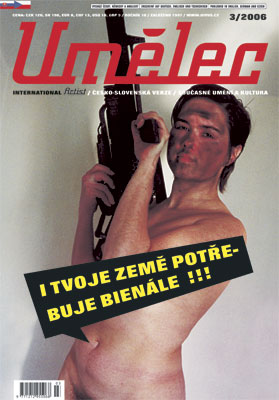 Article Number: 9149
Soft Cover,
German
, Glue Binding, 96 Pages, 2006
Umelec Volume 10 - 3/2006
Deutsche Ausgabe
availability unknown, if interested please write an email
Umelec Magazine since 1997 is the only art magazine devoted to current visual culture in the Czech Republic. It is directed to the international scene, particularly the wider European circle. Its emphasis on art in Central and Eastern Europe stems from its unique position in that region.
Language: German