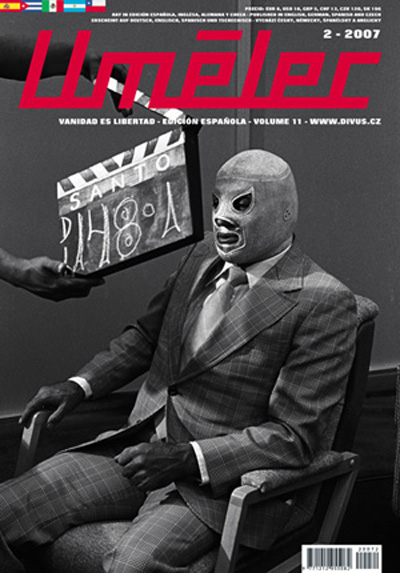 Article Number: 9142
Soft Cover,
English
, Glue Binding, 96 Pages, 2007
Umelec Volume 11 - 2/2007
English Version
availability unknown, if interested please write an email
Umelec Magazine since 1997 is the only art magazine devoted to current visual culture in the Czech Republic. It is directed to the international scene, particularly the wider European circle. Its emphasis on art in Central and Eastern Europe stems from its unique position in that region.
Please enjoy Mexican art in this issue; just as it is, right and wrong, forward and backward, with its clichés and with... its new chlichés. We never intended to discover the black thread of the system; instead, we tried to create a connection where readers, ot only from Mexico, can understand what's going on in this country and how it corresponds with the work of artists such as Spaniard Javier Velasco. We hope, then, to find many commentaries aposing what I'm wiriting today so that, little by little, we start to see those proposal that - well within the art system - make mock of it through intellegence and the most unpolluted quality reflect in a shining product. Till then, here's our humble effort to arrive at that point. For sure, it will result in a second issue of Mexican art.
Language: English