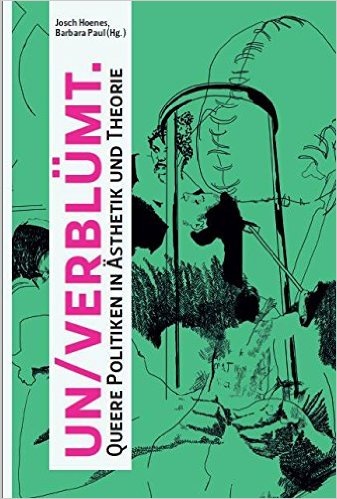 UN/VERBLÜMT.
Queere Politiken in Ästhetik und Theorie
€ 31.00
Queere Ästhetiken und Theorien artikulieren Vorstellungen und Phantasien von Geschlecht und Sexualität – oft ganz unverblümt und geradeheraus.
Mitunter sind aber auch eine verblümte Rede oder mehr noch Varianten und Modellierungen von verblümt und unverblümt zu finden. Mit welchen künstlerischen Strategien lässt sich Normalisierungszwängen und einem zunehmenden Sichtbarkeitsdruck entgegentreten: Out & Proud oder Back to the Closet? Mit Ironie, Parodie, Voyeurismus, Fetischismus? Der Band versammelt Beiträge, die aus verschiedenen disziplinären Perspektiven theoretische und künstlerische Entwürfe queerer Sichtbarkeiten entwickeln und diskutieren. Mit Beiträgen u.a. von Judith Jack Halberstam, Ins A Kromminga, Renate Lorenz, Claudia Reiche, Michael Zywietz.
Sprache: Deutsch