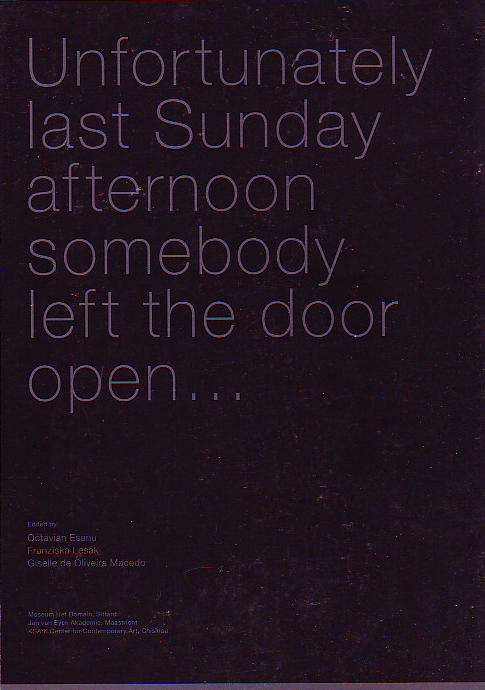 Unfortunately last Sunday afternoon somebody left the door open…
And Knut's mountain bike has been stolen
The first part of this two-volume publication juxtaposes two institutes: the Jan van Eyck Akademie and the KSA:K Center for Contemporary art, in Moldova.
It is an inventory for the continuous inquiry into the operational structures of art production, based on material from artists and the institutions involved.
The second volume refers to Museum het Domein, Sittard, and will be published in September 2000.