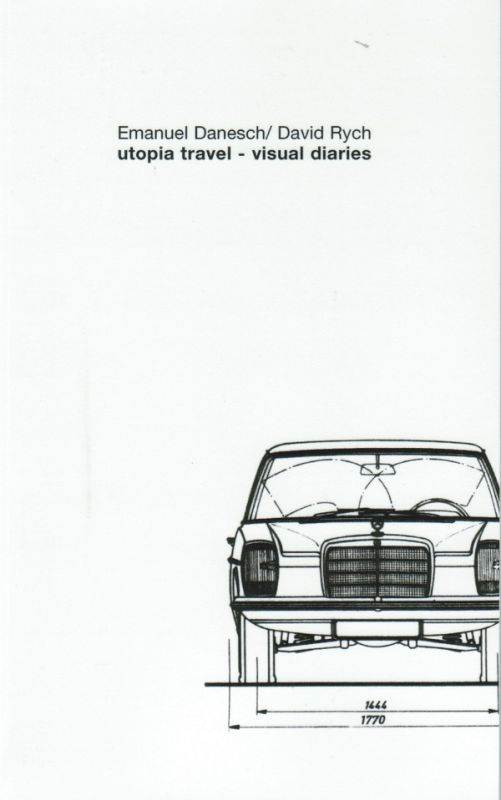 Article Number: 1656
Soft Cover,
German
, Glue Binding, 60 Pages, 2005
utopia travel - visual diaries
€ 10.00
Utopia Travel is a collaborative project by Austrian artists David Rych and Emanuel Danesch. Its basis is the transport of a video collection from Cairo to Vienna. The video archive was shown in a taxi as a mobile video installation on a three-and-a-half-month tour through Cairo, Beirut, Istanbul,Sofia, Belgrade, Sarajevo, Zagreb, Ljubljana, Graz and Vienna.
The archive contained pre-selected video material produced by artists and film directors
originating from, and in most cases living in, different countries on the route.
The method of presentation created space for discussion on such issues as
the complexity of individual societies and the construction of political territories.
The presentations took place to a large extent in public space, while
also "docking" at various institutions for art and culture. The project was
understood to be a temporary, noninstitutional platform focusing on the
translation and transmissibility of local cultural codes as different aspects of
interrelated history.
Engl. / Dt.