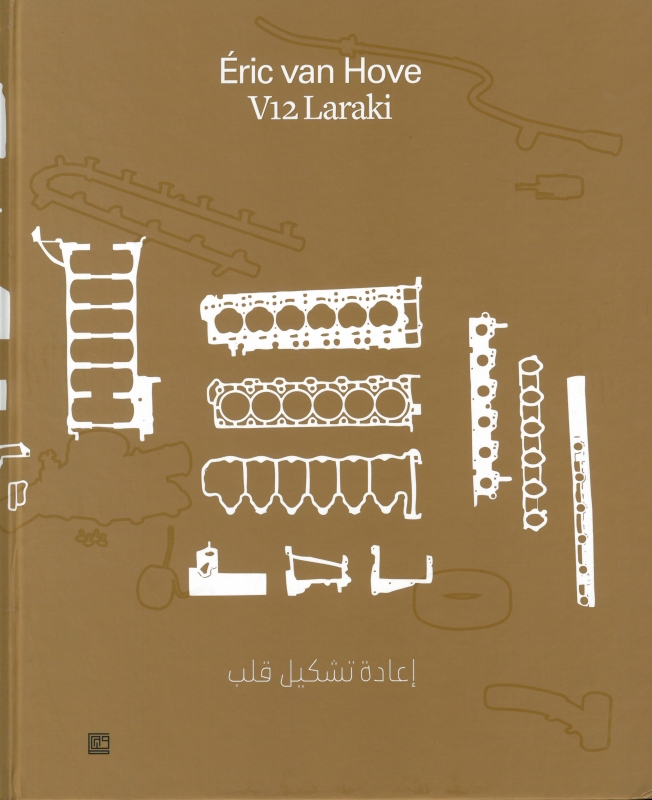 Article Number: 9069
Hard Cover,
English
, Thread Stiching, 266 Pages, 2014
V12 Laraki
€ 46.30
The work this book explores is a very patient, reverse anthill that, by appealing to everything personal and collective, enabled a golem to be reconstructed in nine month. It is the organ of a titan that exceeds, revolves, and absorbs almost everything. As the reader will soon understand, this engine is much greater than the sum of its parts.
With interviews with the craftsmen, documentation of the process and essays by Eric van Hove, Simon Njami, Maylis de Kerangal, Hamid Irbouh, Laurent Courtens, Amanda Sarroff-Robion and Ayoub El Mouzaïne. The publication is edited by the artist, Amanda Sarroff-Robion and Hicham Khalidi, designed by Nina Støttrup Larsen and Femke Herregraven and photographed by Keetja Allard.
Language: English/Arabic/French