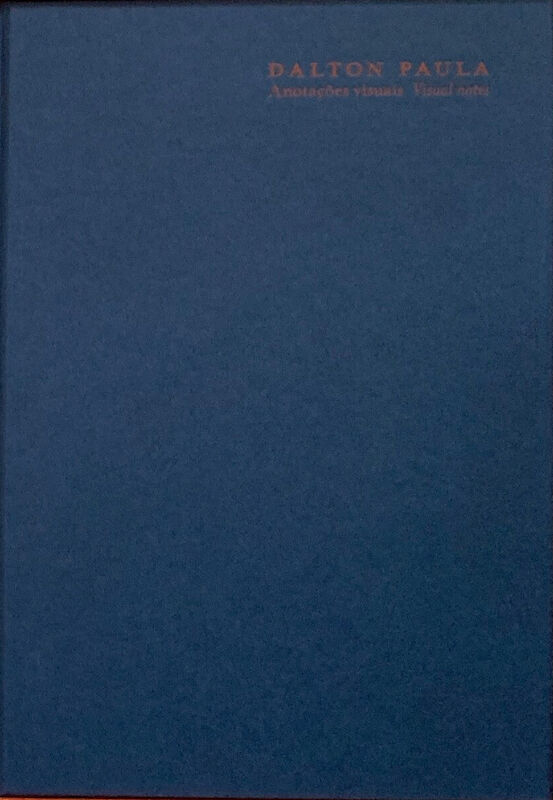 Article Number: 12622
Hard Cover, Thread Stitching, 120 Pages, 2019
€ 145.00
Through a series of studio visits that culminated in an artist talk at Residency Unlimited, Dalton and I examined racism and the language systems that perpetuate it; the black body; silenced black people; the African diaspora and its religions; performance and rituals; nature and healing; black protagonism.
In our studio visits we used Dalton's sketchbook to talk about his work. In it, he had drawings and watercolor studies he had made in preparation for large format oil paintings that were to be presented in the fourth New Museum Triennial, "Songs for Sabotage." The primary purpose of his trip to New York was because he was one of the roughly thirty international emerging artists featured in the exhibition.
In those days I was having ongoing conversations with a passionate book editor who was setting up a publishing house by the name of Familia Editions. Familia would specialize in artists' books in collaboration with Brazilian contemporary artists. I introduced the publication's founder to Dalton. That editor was Maria Lago and their collaboration is the artist book Visual Notes, Dalton Paula. Turning Dalton's sketchbook into an artwork that will live in public libraries and art collections was an act of generosity and reverence only a mature and sensible editor could have made.
Today, June 2021, post pandemic, it is moving to open the book's orange casing and revisit the pages of Visual Notes. Dalton Paula. I think back to a statement in the New Museum Triennial's introduction:
"Through their distinct approaches, the artists in "Songs for Sabotage" offer models for dismantling and replacing the political and economic networks that envelop today's global youth. Invoking the heightened role of identity in today's culture, they take on the technological, economic, and material structures that stand in the way of collectivity."