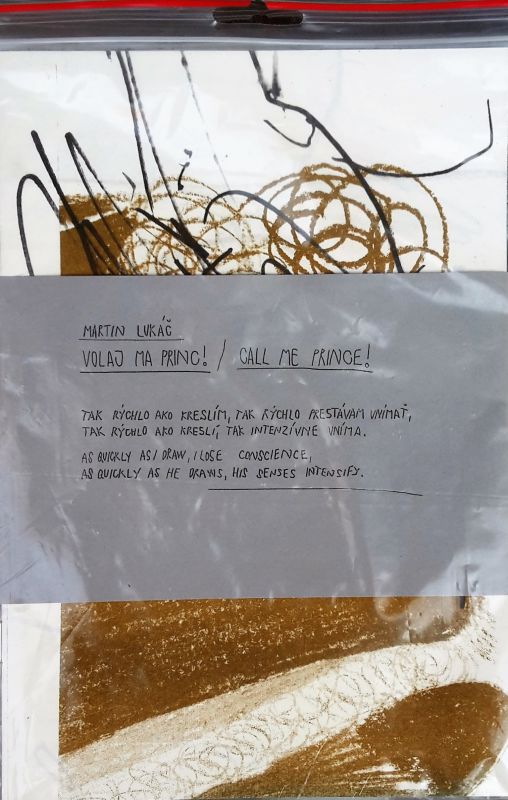 Article Number: 8502
Soft Cover,
English
, Staple Binding, 20 Pages, 2015
Volaj ma princ! Call me prince!
€ 15.00
This zine was drawn by Slovak artist Martin Lukáč and the 1,5 year old boy Cestmir Harovnik.
The Slovak artist Martin Lukac's zine ''Volaj ma Princ!/Call me Prince!'' was planned as a catalogue with drawings. But the number of them was raising with enormous speed, and there was no point to make fossils out of them. Because of their narrative character, he made a speller of his morphology out of them. The problem is that they aren't educating anyone, says Martin. He copied, changed and rearranged drawings from the zine.

Not all the creations are from Martin. ''I gave a felt pen to the hands of 1,5 year old Cestmir Harovnik. After a while I took the papers and that was it.''
The best on this one is that, there is just slight difference between the drawings of Martin and Cestmir, and it is hard to recognize it. For many authors it is the main point to approach childish creations.
Languages: Slovak, English