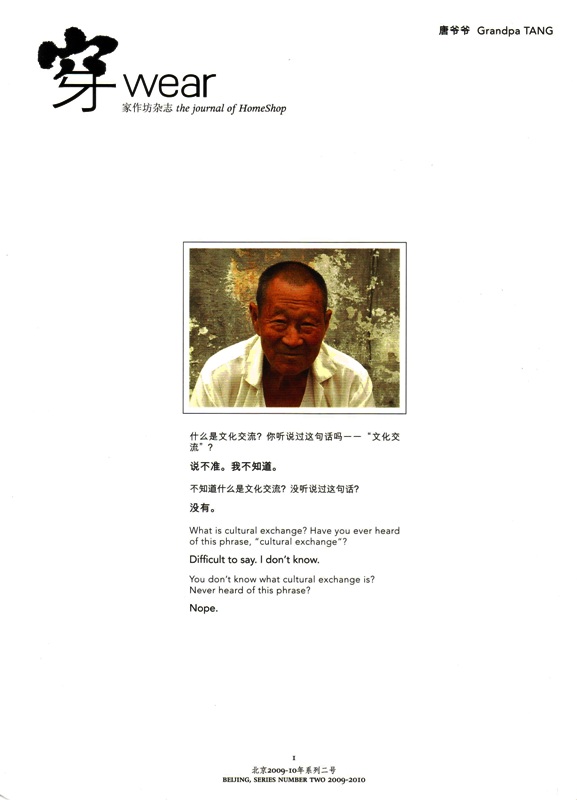 Article Number: 2914
Hard Cover,
English
, Glue Binding, 79 Pages, 2010,
Wear Journal Number Two
Cultural Exchange
availability unknown, if interested please write an email
Continuing its documentation of daily life in the hutong, WEAR number two intertwines HomeShop's series of exercises in cultural exchange with commentary, imagery and special projects on the topic by contributors such as Carol Yinghua LU, RAQS Media Collective, Meiya LIN and Michael EDDY.
WEAR is the independently published journal of HomeShop, an artists' initiative located in one of the hutong alleyways in the centre of Beijing. An annual project, WEAR combines an artist book, theoretical reader and social research in printed form. The journal documents the public activities, discussions and interventions organised at HomeShop, also serving as a broader platform from which to gather contributions from artists, writers and the folks in the neighbourhood for a local dialogue and everyday reflection upon the contradictions and dynamism of a fast-changing China.
(Engl./Mandarin)