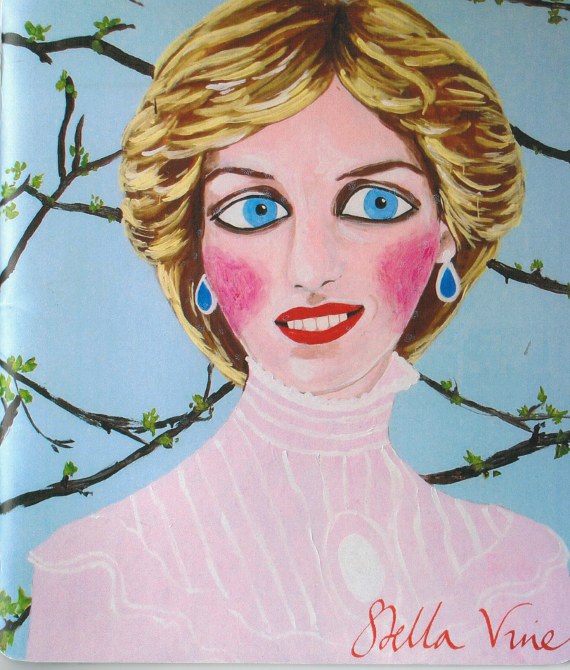 Article Number: 1610
Magazine, Staple Binding, 20 Pages, 2008,
Mörel Books
Welcome to Norwich a fine city
availability unknown, if interested please write an email
Stella Vine's paintings reveal a Technicolor world of memory, nostalgia and fairy tales. Her subjects, ranging from celebrities to family portraits portray a colorful world with disturbing hints of collapse.
Stella Vine (* 1969) is an English artist, who lives and works in London. Her work is figurative painting with subject matter drawn from either her personal life of family, friends and school, or rock stars, royalty and celebrities.
Her paintings caused a media sensation in 2004 when Saatchi purchased two controversial images of Princes Diana and teenage heroin victim Rachel Whitear.