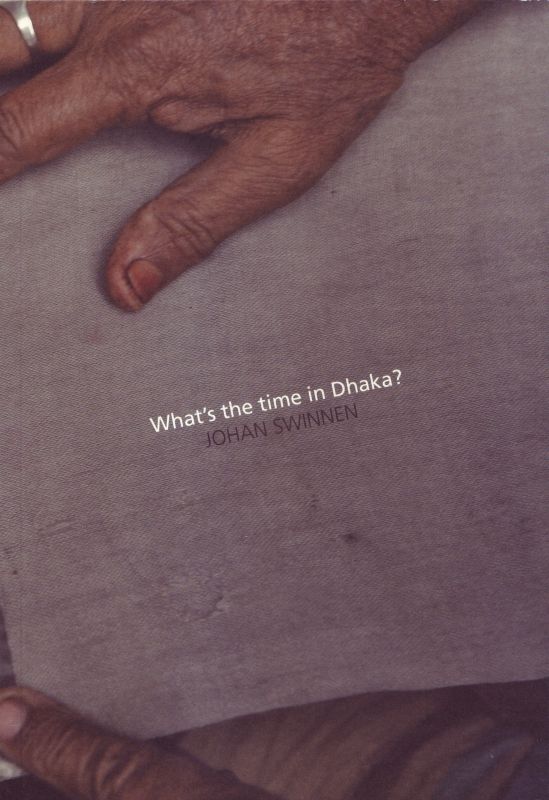 Article Number: 8411
Soft Cover,
English
, Thread Stiching, 93 Pages, 2010
What's the time in Dhaka?
€ 25.00
This is Track Report 10/01, a publication by the Royal Academy of Arts Antwerp which documents its research in visual arts.
Critic and photographer Johan Swinnen went to Bangladesh for the first time in December 2008. There, he encountered a battered country. He takes us on a trip to Dhaka, a metropolis where poverty, illiteracy, pollution and overpopulation are a daily reality. He offers us a new image of the country; for, as he says, beyond every mass killing, there are men, women, and children.
Language: English