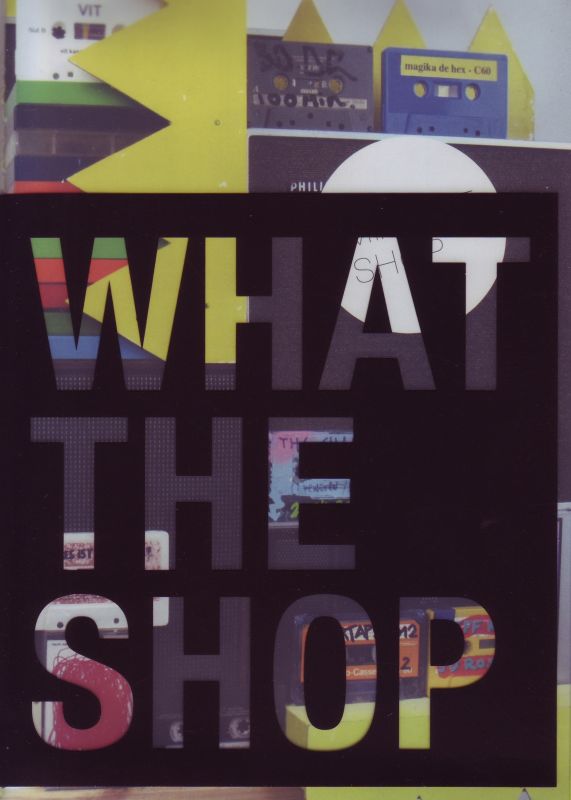 Article Number: 7324
Soft Cover,
German
, Thread Stiching, 5 Pages, 2016, Mirjam Schweiger
WHAT THE SHOP
Schuber mit 5 Einzelpublikationen
€ 50.00
Dieser Schuber beinhaltet 5 Einzelpublikationen. Die Publikationen dokumentieren das Projekt "WHAT THE SHOP".
Ein ehemaliges Geschäftslokal in Wien Landstraße wurde im Rahmen eines Kunstprojektes von Januar bis Mai 2012 zur Arbeits- und Präsentationsfläche junger Künstler und Künstlerinnen umfunktioniert. Neben Papierhandlung, Mixtapes und Menstruationssalon mit regulären Öffnungszeiten standen die Ausstellungen AT THE END OF THE RAINBOW und ARTISTS MERCHANDIZE ART, sowie Performances und Late Night Dinners am wöchentlichen Programm. Das von Mirjam Schweiger konzipierte Projekt fand in Kollaboration mit Michael Bäckström, Judith Rohrmoser, u.a. statt.
Sprache: Deutsch