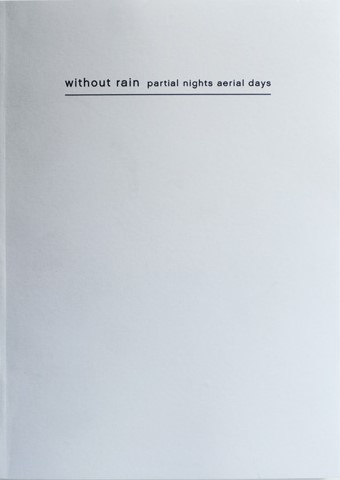 Article Number: 11692
Soft Cover,
German
, Thread Stiching, 344 Pages, 2010, ISBN 978-85-63537-00-3
Without Rain
partial nights aerial days
"Without rain partial nights aerial days" was developed from postcards collected by Julia Rometti and Victor Costales over a period of three years in Latin America.
The selection included in this book covers the northern and southern hemispheres of the American continent. A geo-poetic walkabout, where places and times cross each other without temporal or geographical linearity. There is no text; we are not told the names of the places we see. This is an anonymous trip, a sequence of ramblings with no particular itinerary, the only constant being the succession of days and nights.
This book is part of Capacete's collection "Livros para..." as "Livro para ver".
Printed in 1000 copies, in May 2010 in São Paulo, Brazil in the frame of 29th São Paulo Biennale.