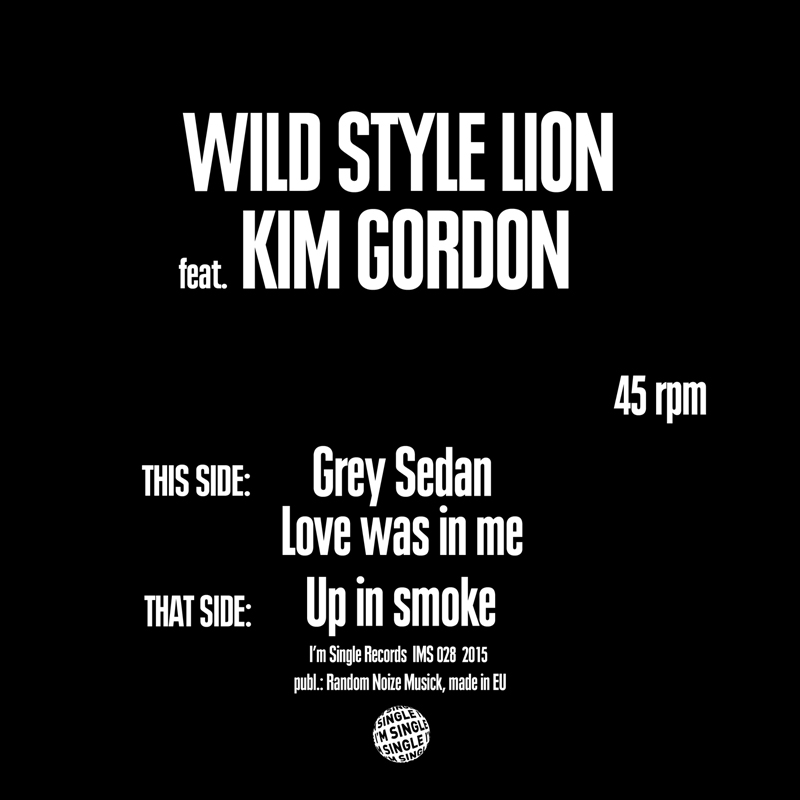 Article Number: 10998
English
, 2 Pages, 2016
Wild Style Lion feat. Kim Gordon
Vinyl EP
availability unknown, if interested please write an email
Wild Style Lion limited vinyl 12" collaboration with Kim Gordon. The band recorded two songs with the indie-noise-legend in Berlin after J Mascis introduced her to the band. Dinosaur Jr. invited Wild Style Lion on their German Tour 2014.
"Grey Sedan feat Kim Gordon" was exclusivly produced for the teenage-horror flic "Der Nachtmahr" by director Akiz Ikon. The song marks the dramatic end scene in which the female hero drives into the night blasting the song and making friends with her Monster-Alter-Ego. "Der Nachtmahr" became a hit at international film festivals worldwide and won several prices. The commercial release (May 26th 2016) will be supported by a Vice Magazine campagne using a special directors cut music-video for "Grey Sedan" including the leading actress Carolin Genzkow and a cameo by Kim Gordon.
The soundtrack features songs by Boys Noize, CX Kidtronik feat. Atari Teenage Riot and of course Wild Style Lion.
"Lovewasinme", the second Kim Gordon track sounds like running a teutonic truck against a Wall Of Sound. The B-side "Up In Smoke" is a film score in itself, yet to be screened in your private head-theater.
Language: English