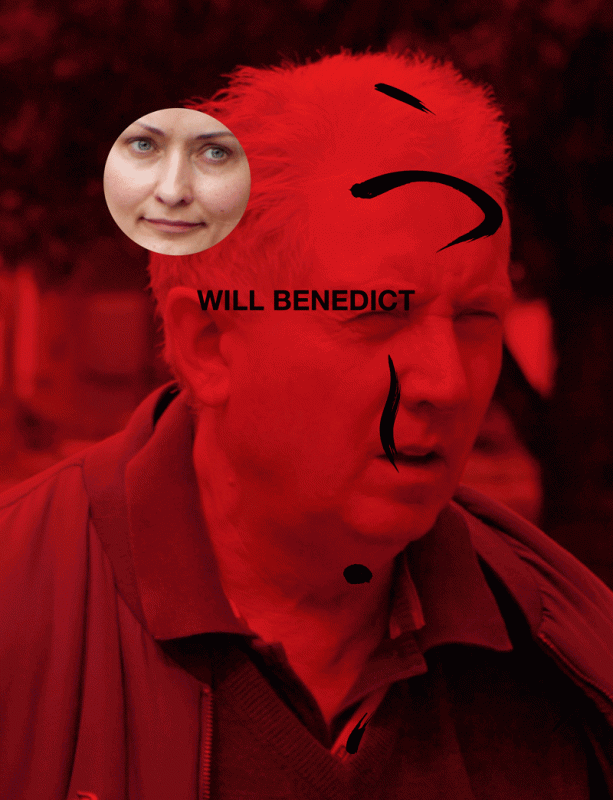 Article Number: 6918
Soft Cover,
English
, Glue Binding, 260 Pages, 2014
Will Benedict
Corruption Feeds
Benedict is a versatile artist, who uses different media to create hybrid and complex images and installations that have been defined as "picture in the picture". After making a name for himself in 2008 with the series Post Card – out-and-out post cards with address, scratched notes and short ironic messages, where small paintings turned into a kind of stamp –, Benedict focuses on various combinations of gouache paintings and cut-out studio portraits, glued and mounted on foam core panels and aluminum frames. Pro Choice (2010), Black Friday (2012) or Bonjour Tourist (2012), are just some examples of his unusual and hardly contextualizable compositions, that represent people, friends and models: they were asked to pose in front of paintings and photographed alone or in couples, seating behind a table or office desk, having dinner, reading the newspaper, smoking, or gazing at each other. For Carnet de miart, the artist transformed his latest effort, "Corruption Feeds" (Bergen Kunsthall, 2014—the largest and most ambitious exhibition by Benedict to date) into a screensaver for the reader to download.
Language: English