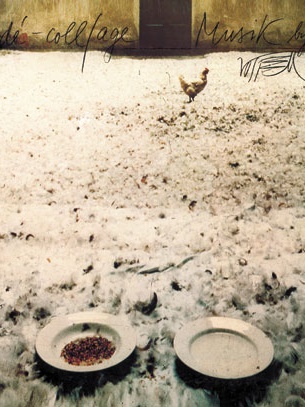 Article Number: 7492
CD,
German
, 16 Pages, 2011, Tochnit Aleph
Wolf Vostell - Dé-Coll/Age Musik
€ 17.00
CD-Reissue of the Vinyl-LP originally released 1983 by Fondazione Mudima (Multhipla M20137). Comes in high-gloss fullcolour 6-panel Digipak with 16 page illustrated booklet.
Wolf Vostell (1932-1998) was a German painter, sculptor, noise music maker and Happening artist. He is one of the pioneers of video art, environment-sculptures, Happenings and the Fluxus Movement. Together with Nam June Paik and George Maciunas he organised the Festival 'Festum Fluxorum' in Wiesbaden, Germany in 1962. This festival is considered to be the birth of the Fluxus movement. Vostell was the first artist in history to integrate a television set into a work of art ('Deutscher Ausblick' from 1958).
Language: English / German