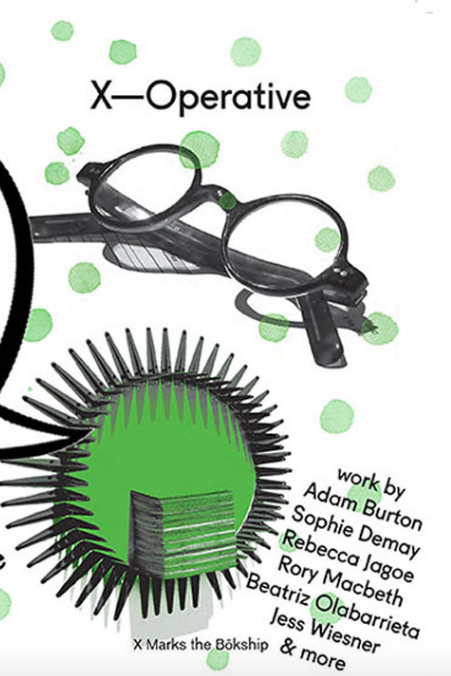 Article Number: 8043
Soft Cover,
English
, Glue Binding, 112 Pages, 2014
X-Operative
€ 10.00
This book documents the X-Operative exhibition and extends the ideas broadly covering the multi operations of independent bookshop X Marks the Bökship: reading & writing, production, performance, distribution and exchange.
The title of this book X-Operative is taken from an essay by Ksenia Cheinman, who uses the term to describe common places where the cultural space becomes creative, productive, commercial, domestic, and educational all at once. This idea was used as the blueprint for an exhibition about X Marks the Bökship at Wysing Arts Centre, Cambridge in 2013.
Language: English