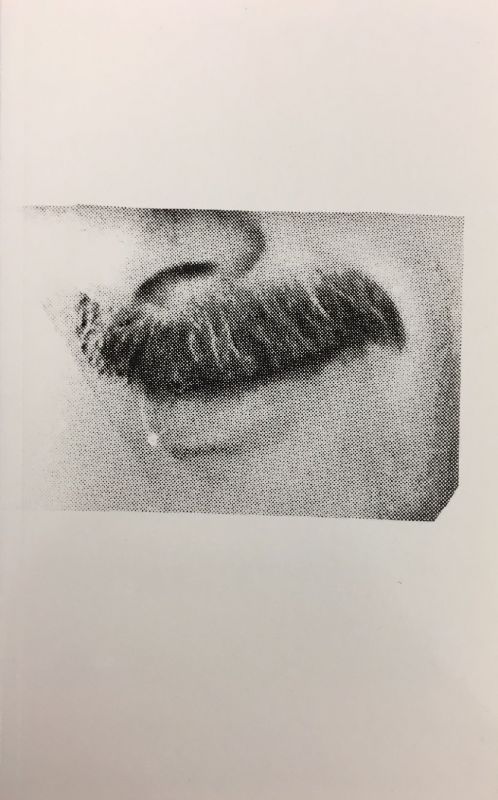 Article Number: 11378
Soft Cover,
German
, Glue Binding, 38 Pages, 2017
YES YES NO NO
availability unknown, if interested please write an email
His mustache looked like it would tickle. That's probably the only reason why I didn't want to kiss him.
He was a weirdo, but not weird enough, if you know what I mean. He certainly had a flair for details. It wasn't that. I mean, it's not like he was wearing a mullet, no. Nor like the kind of guy to gift me a Chinatown Gucci bag. He hated scented soaps and he'd drag me out of any decent party if he found scenty sticks near the toilet. That kind of thing drove him nuts. It's not like he had anything against grapefruit.Early on in our friendship, he gave me a box of Gioconda pencils from Koh-I-Noor. He knew how to get me hooked. But that damn mustache. It was so thick, so neatly trimmed. He paid too much attention to the kind of things I didn't want to pay attention to. The cappuccino foam in it, however, was a kind of turn-on. This is no doubt why you are holding this book in your hands. His mustache, right? Admit it. It's the bowl of bonbons by the register. But then you go undercover, under the sheets to find a lot of nudity, thwarted porn. Ja, ja, ja: bodies. Corporeality. Corporation, cooperation. Protest. Violence. Religion. Collage. A torn sheet at the back. A misbound book? A defect or just vulnerable? Selbsthilfe ist auch keine Lösung (even self-help is not a solution) and Protestvorbild Frankreich (protest "role model" in France?) is the only text you can make out other than mine. You're meant to struggle to read it, or maybe Erik (who has no mustache) was being intentionally casual about the way he cut out these pictures. It's an awareness of being sloppy that is so aware, it's no longer sloppy. A man standing with his fist held high. He's standing in the window frame of an apartment at least one story up from the ground. He is forty and mad and he enjoys his Bud. His form of protest is a form of solidarity from the sofa. A window protest: comfy. So fucking clever. Then there's the picture abutting it of a woman holding out her bra. We are meant to take it. She's offering it to us. Go ahead. She wants you to. And then there's the spooning bodies with their tube socks in a wad next to… a bed. A solar bed. You got it? This book is brown sugar. Stinky Swiss cheese. Bad, bad, good, good.