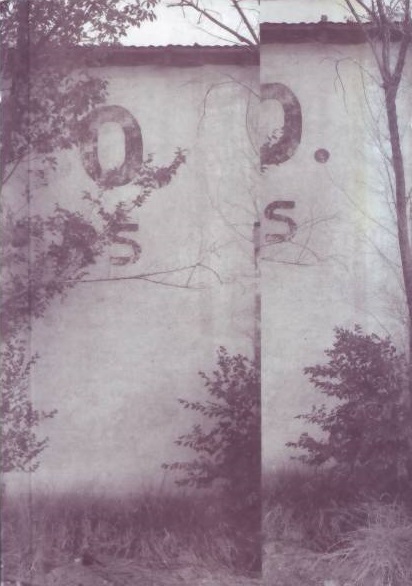 Article Number: 6751
Soft Cover,
English
, Thread Stitching, 2013, multiplos
You are here
€ 12.00
Ester Partegàs often addresses the most banal aspects of the urban landscape with a keen eye for telling details that otherwise would be overlooked or dismissed.
Her earlier renditions of corporatized environments like an airport lounge or a mall atrium drew attention to their interchangeable aspects and the consequent quality of sameness that makes distinguishing one place from the next increasingly difficult. She explores the psychological dimensions of these indeterminate spaces, reflecting not only on how their anonymity can unmoor us, but also on the sense of wonder and possibility that can arise when considering anew the commonplace and discarded.
At the Anderson Gallery, continuing to investigate this state of dislocation, Partegàs uses the format of a wrap-around installation, as she has previously, to situate the viewer in another version of anywhere. Printed on black-and-white wallpaper encircling the gallery, a weed-choked expanse of a boarded-up structure—perhaps the wall of a former factory, now long abandoned—evokes the kind of no-man's-land that infiltrates the contemporary landscape to an ever greater degree. This imagery reflects Partegàs's longstanding fascination with borderlines and margins and the potential for transformation they represent, "where one thing is starting to become something else," she notes.
The visual allure of several large-scale color photo-transparencies, illuminated in light boxes, offers a striking contrast to the surrounding backdrop. Upon closer inspection, these scenes of nature and freshly minted urban views reveal glitches—a rip, a fold, or a slice of background or foreground—indicative of their true point of origin. Twice removed from reality, Partegàs's photographs document images appearing on vinyl barriers around construction sites, as well as a point where the fictional subsumes any trace of the real. For the artist, this packaging of the city takes part in "an endless game of temporary surfaces that question the certainty and singularity of the spaces we occupy and experience." In You Are Here, her own layering of image and space interrogates the meaning and certitude of this familiar phrase, challenging us to reexamine our understanding of the world and our place within it.
Language: English