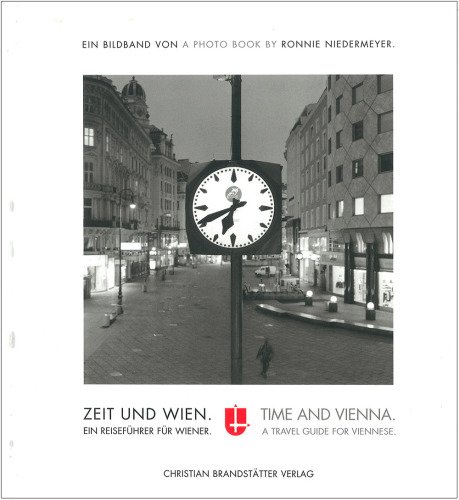 Article Number: 6190
Hard Cover,
German
, Thread Stitching, 364 Pages, 2008, Christian Brandstätter Verlag
Zeit und Wien / Time and Vienna
€ 29.90
This book invites you to undertake a voyage. You can accept this invitation sitting and reading or walking and exploring. Almost all locales depicted in this book are publicly accessible, if occasionally with advance reservation.
Ronnie Niedermeyer dedicated one year of his time to visit over 100 exemplifications of Vienna – from the animal crematorium to the heating museum; from the king of vending machines to the people's advocate of Ball Hill Republic; from the Vienna gas works' abandoned disinfection showers to the insides of the 'Rinter Tent' waste treatment plant. An accumulation of the unknown, the unusual and the unconventional – people and places that, without this book, you might constantly be passing by without even noticing. The photographs are accompanied by contemporary quotations.
Sprache: English/ Deutsch