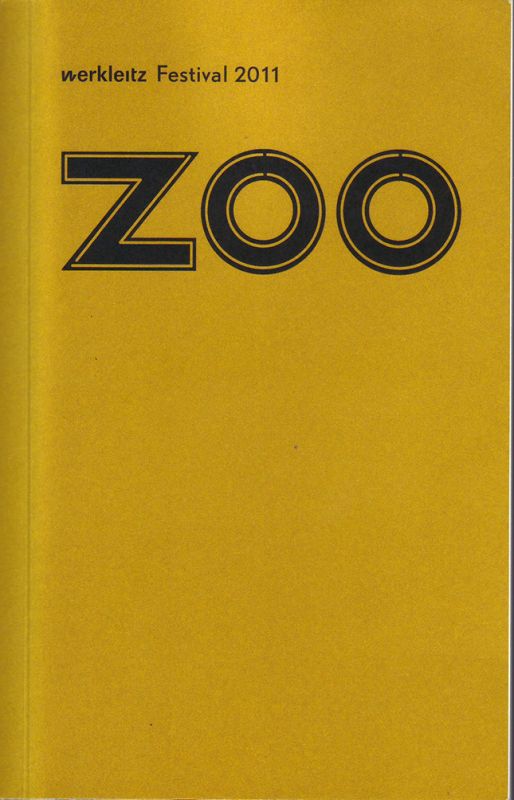 Article Number: 5434
Soft Cover,
German
, Glue Binding, 214 Pages, 2011, Werkleitz/Daniel Herrmann
Werkleitz Festival 2011: Zoo
Kunst für Tiere
€ 10.00
Catalogue from Werkleitz festival 2011. Including scientific essays by Susanna Brogi and Christina Wessely, an interview with the documentary filmmaker Peter Kubelka held by Cord Riechelmann and a prosaic approach by Maik Schlüter to the performance Playstation.
Introductions to the film programmes of Animal Cinema have been authored by Marcel Schwierin and Cord Riechelmann.