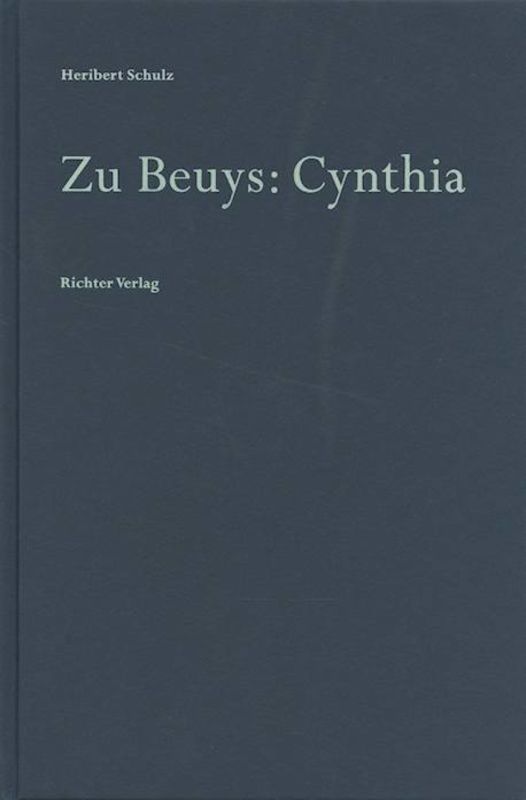 Article Number: 11274
Hard Cover,
German
, Thread Stiching, 48 Pages, 2008
Zu Beuys: Cynthia
availability unknown, if interested please write an email
Joseph Beuys (1921–1986) ergänzte das große Zeichnungskonvolut The secret block for a secret person in Ireland um die Zeichnungsserie to Cynthia. Bisher tauchte bereits in vier Arbeiten der Name Cynthia auf, u.a. in dem plastischen Bild Cynthia und Schildkröte, 1962, und in der Arbeit Cynthia's Cloak, 1984.
Ausgehend von der Frage nach der Antikenrezeption verfolgt Heribert Schulz den Spuren Cynthias, führt den Leser in das ›Reich der Meerestiere‹, der Seescheiden-Cynthia, die Beuys deutlich erkennbar auf mehreren Blättern des Secret block positioniert, zum Teil in Kombination mit Cynthia als Fruchtbarkeitsgöttin. Überzeugend beschreibt Schulz, wie Beuys' Denken auf die Darstellung der »sinnlich künstlerischen Metamorphosen zwischen Natur und Mensch« gerichtet ist.
Sprache: Heribert Schulz