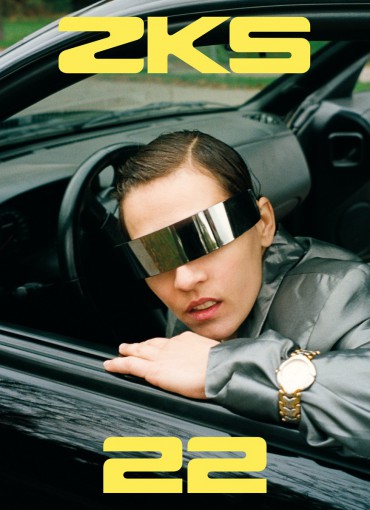 Zweikommasieben #22
€ 16.00
A number of contributions in the new issue of zweikommasieben relate to the past in some shape or form, and they conjure it in different ways. An approach that seems adequate, since the year 2020 might have given momentum to a nostalgic way of looking at the world. In an interview, the Australian duo CS + Kreme talks about how they still feed off the energy of an alchemic jam they had at the very beginning of their collaboration. Similarly, Johanna Hedva takes on the past in her artistic practice and speaks about how she understands performances as "the communion with the dead, with the past."
But how could what has passed become productive and how can we meet the reproach of nostalgia? Tracing connections between memories and the present provides a possible answer, as one comes across in an interview with Kamixlo. There, the artist recapitulates the long temporal reaches of the process that culminated in his latest album. The traces from the past can lead us back into the present, as they have changed the now, and following down these tracks might lead to the discovery of new pathways into the present.
Yet, we should not dismiss the comforting innocence of a passing recollection. British DJ and producer Mark Lawrence aka Mala presents such examples when he talks about the early parties organized by DMZ in Brixton. And so does Chinese artist Yikii, when she tells anecdotes about her school days. The reading of this issue, then, should be both an occasion to appraise the potential of the past in the present as well as for innocently savoring a nostalgic memory or two.
P.S. form issue #22 onward, zweikommasieben Magazin will cost 14.00 € (instead of 12.00 €). This increase reflects two developments that have been unfolding over the past several issues: on the one hand, zweikommasieben is no longer solely a fanzine; rather, we are a magazine with professional structures that, among other things, seeks to compensate its contributing authors, photographers, graphic designers, translators, and editors. On the other hand, the magazine has grown in volume—more interviews, more photos, more texts, more pages—without ever changing its price so far. The first increase after five years ensures that we can pursue our project with the same commitment and professionalism in the future. We thank you for your understanding and continued support.