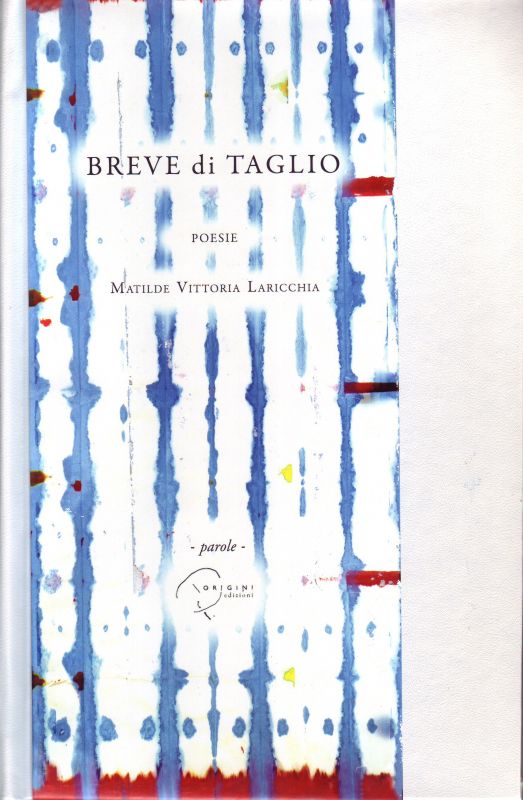 Article Number: 7651
Hard Cover,
German
, Staple Binding, 46 Pages, 2015
Breve di taglio
Origini is a very small scale publishing house: they plain and create editional objects, which contain nothing more than what is necessary to express their "vision of the world" through photos, texts and other authors´writings.
They often make use of scrap typographic material, old papers left in drawers, and give them new life. Each object is numbered, signed, bound and hand- finished: each of them is a unique piece, different from the others. This is obviously, not a defect.

"Parole" series
Poems by Matilde Vittoria Laricchia
Photos, project, etchings, photogravures and realization by Valentino Barachini.
English translations by Massimiliano Barachini.
100 copies numbered and signed, 3 etchings (acquaforte, in Italian) and 3 over-book photogravures. Closed book dimensions: 20 x 14 cm approximately.
The three photogravures have been realized by the ancient photomechanical process that transfers the photographic negative on a zinc plate, thus producing an incision in relief whence is printed the photograph. The photogravures were pulled by hand in 30 copies on pure cotton paper Rosaspina Fabriano.