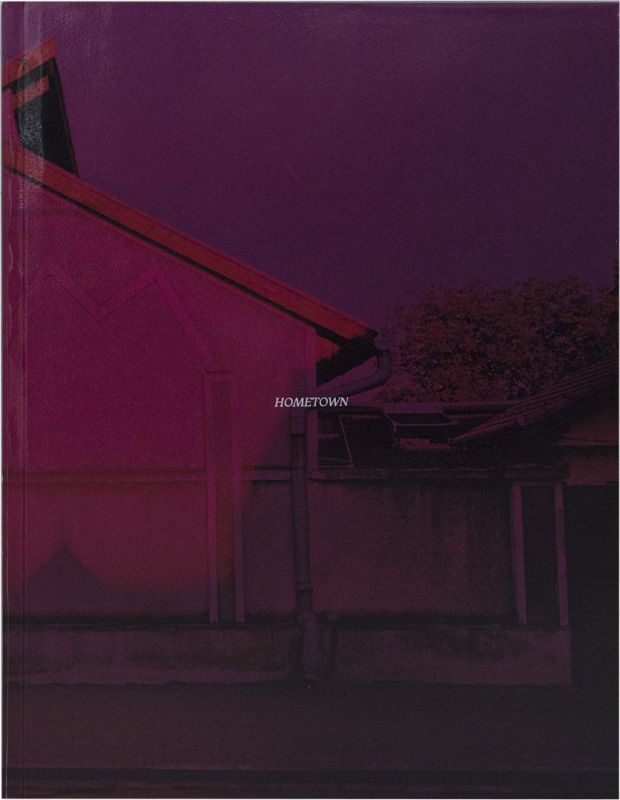 Article Number: 10974
Soft Cover,
English
, Thread Stitching, 96 Pages, 2017, Dragoș Hanciu
Hometown
availability unknown, if interested please write an email
Hometown is a visual research about migration, identity, homesickness, and about what happens to the places where we grew up while we make a life someplace else.
The book itself beholds scars of distance being assembled mostly on Skype, between 4 European capitals. This is the visual story of the Romanian photographer Dragoș Hanciu and other tens of thousands of people who annually migrate from their homelands with no prospects to go back. Dragoș, now a pass-byer, has been silently wandering around his hometown for the last 6 years; he observes from distance and takes photos of places that hold something from the past & serve as postcards in the future.
The atmosphere from the photographs gives us the impression of a silent sleepwalk in a surreal, contradictory post-industrial landscape mixed with the architecture of a 7th-century-old city. The images are embedded with the lo-fi kind of texture which gives memories an oxymoronic sense of materiality. The photographs are inhabited by an ineradicable feeling of familiarity, because they represent other small, depopulated Hometowns.
<Over borders, home is Eastern Europe. Waves of red-yellow-blue, the country of whose nostalgia is layered, of whose millennials have hyper-fast internet, plenty of acquaintances over borders and firm plans to go abroad as well. Home is one of those places where migration is a choice, but not a privilege. And Hometowns, the tiny cities, once diamonds of a peculiar Socialism, suffer now from depopulation or are falling apart sooner than authorities come to their rescue. In Hometowns, sooner or later as passengers, people return.> (Extracts of the afterward by Jasmina Al-Qaisi)
Dragoș Hanciu was born in 1993 in Ornastie, Romania. In 2012 he attends UNATC film school in Bucharest where he discovers his interest in documentary filmmaking and photography. So far he made three short documentaries which are shown in film festivals and other contexts in Europe and USA. Hometown is his first serious photographic project exhibited in Germany and Romania which also came out as a book in 2017. Currently he is in the editing of his first feature documentary and his works - both film and photography - are part of the travelling exhibition Road Show, curated by contemporary art gallery Schleifmühlglasse 12-14 with exhibitions in Budapest, Timisoara, Vienna, Zagreb, Ljubljana.
Sprache: Englisch