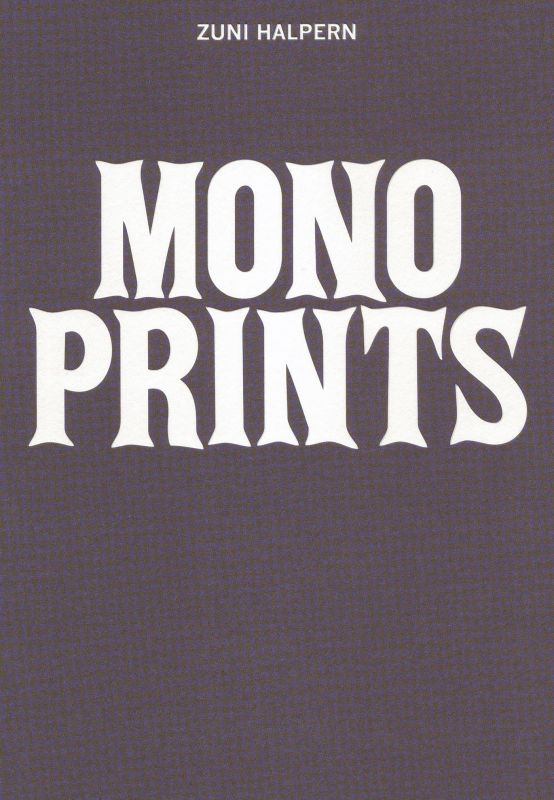 Article Number: 5550
Soft Cover,
German
, Thread Stitching, 88 Pages, 2013
Monoprints
€ 19.50
43 reproductions of monoprints by Zurich based artist Zuni Halpern. The book contains a special UV-spot-layer for each image.
Die Zeichnerin, Grafikerin und Malerin Zuni Halpern kreuzt in ihren Arbeiten hässlich und schön, Oberfläche und Abgründigkeit. Sie unterläuft Modestrategien mit expressiv malerischen Gesten, wobei der häufig verwendete Siebdruck ihr erlaubt, einmal gemaltes durch Überdrucken wiederzuverwenden, das heisst ihre Bildfindungen einem ständig aktualisierten alchimistischen Veränderungsprozess zu unterwerfen.
Sprache: Deutsch